The Company
Odell Group
CyberSite.net
About Odell
Praise
Our Clients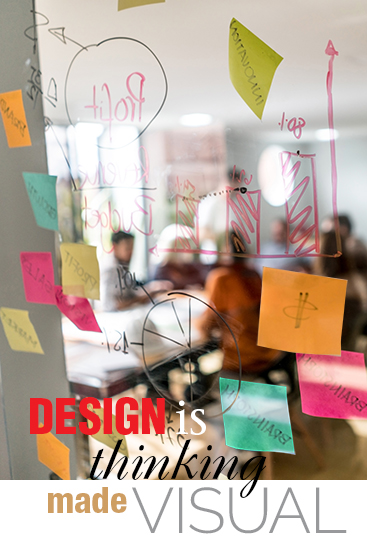 Founded in 1987, ODELL GROUP is a full-service creative agency that combines our clients needs into one complete package. TOG can meet your complete marketing needs—corporate identity systems and logo design, print and digital advertising, website design and development, sales collateral and direct response, point-of-purchase and trade show materials, and more.
At Odell Group, the core mission is to take a full-perspective approach to an integrated marketing plan that utilizes four key creative and marketing principles. These four elements all play a critical role in developing, creating, producing, and marketing your brand's core message. The four key elements in a successful design and marketing plan is comprised of print, website, digital, and promotional products. These media platforms will create a seamless experience for your audience. Add in your social media presence, and your brand will be even more easily recognized and memorable.
Part of the integrated design and marketing approach means creating a consistent brand identity. Each facet of your marketing plan is focussed upon creating an easily recognized, distinctive, and memorable brand. Remember, connecting and converting your target audience to loyal, long-term happy customers is always more effective when your brand instantly triggers recognition. That's why quality creative design matters. That's why integrated, consistent marketing matters.
Solutions and results matter. Working with a group of dedicated professionals, Odell Group has consistently provided and delivered excellent integrated services, sustainable long-term solutions, top-quality creative and production services, and project management. That dedication combined with exceptional personal attention and customer service to its clientele for over 30 years, makes working with us easy and comfortable!
We've accomplished all of this by listening to and understanding our clients' goals, needs, and requirements during all phases of their campaigns and projects. We have been instrumental in helping them make the right advertising, design, and marketing choices with our consultation services. We are always aware of our clients' expectations, time schedules, and budget considerations.
THE BOTTOM LINE...
Our success is defined by YOUR success when we achieve and surpass your goals, objectives, and expectations. In doing so, ultimately we have made it our mission to always challenge ourselves, conquer new frontiers, and in the process help our clients to discover new opportunities, successfully meet their challenges, and reach their objectives while maximizing ROI on marketing dollars spent.
Let Odell Group help you to develop a successful advertising, design and marketing strategy that encompasses your brand from every angle with tangibles like printed materials to virtual media such as digital advertising and web design to promotional products such as packaging, trade show and point-of-purchase products.
Ideas. Solutions. Enrich & Engage. Design Matters. Marketing Matters.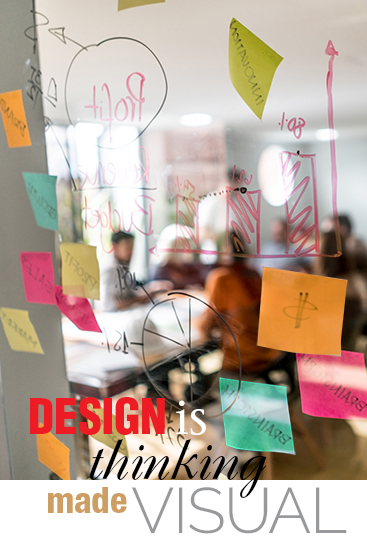 Founded in 1996, CyberSite.net (CSN) is the sister company to Odell Group. Together, our two companies create a full-service creative agency for both traditional and electronic media platforms including the internet, combining our clients needs into one complete, comprehensive package. TOG and CSN will meet your complete marketing needs — corporate identity systems and logo design, print and digital advertising, website design and development, email marketing, sales collateral and direct response, point-of-purchase and trade show materials, and more.
THE (WAY) BACK STORY...
In 1994, around the "beginning" of the internet revolution, Deb and her team realized the almost infinite potential of the new media and made the decision to expand her company's horizons by founding Odell Group's sister company... CyberSite.net, "We understood immediately that our clients would quickly need to embrace the new internet technologies, especially with the advent of eCommerce capa­bilities in ERP, B2B, and B2C applications, in addition to their traditional advertising and marketing venues."
Since launching CSN in 1996, it has been our goal to bring traditional media venues and new technologies together seamlessly and make them work effortlessly to optimize our clients' opportunities and increase their bottom lines. We've done this by providing top-quality, state-of-the-art products and services at a great value, with excellent follow-through and customer care."
We have brought our 30 plus years of advertising, design, and marketing expertise and combined them with our over 20 years of technical exper­tise to create truly integrated marketing services and products for our clients. CyberSite.net is a complete "Internet Managed Solutions Provider" specializing in static, dynamic, and responsive website design, integrated marketing, website architecture and development, email marketing, and cloud site hosting and maintenance.
As a complete internet solutions provider, it is our mission to match intelligent, long-term, economically feasible answers to our clients' objectives, requirements, and budgetary considerations.
While some of our clients contract us to conceive and produce everything on their websites, others choose CyberSite.net for specific projects such as original site design, navigationals, graphics, copywriting, programming, and/or simply world-class cloud site hosting (Hosting services and domain-based Premium Business Email services are available only to Odell Group and CyberSite clients!). We prefer to seek our clients' satisfaction through results, rather than impose upon them our view of what they "should have" - or "should do". In addition to technical expertise, most of the CyberSite.net team have extensive backgrounds in advertising, marketing, art direction, copywriting, graphic design, HTML and CSS coding, and other aspects of communications
Over the past 30+ years, we have used many technologies to accomplish our clients' communications objectives. We have earned our reputation for continually and aggressively seeking ways to strengthen our knowledge, talents, and expertise to better serve our clients.
THE BOTTOM LINE...
Let CyberSite.net help you develop a successful internet strategy and presence with our web design and development, customization of website templates and landing pages, email marketing, and more. We respect your time, budget, and your objectives. We are confident that we have the talent and technology resources, expertise, and commitment to help you accomplish the results you seek.
Let Odell Group help you to develop a successful advertising, design and marketing strategy that encompasses your brand from every angle with tangibles like printed materials to virtual media such as digital advertising to promotional products such as packaging, trade show and point-of-purchase products.
Odell Group and CybeSite.net. All in one place. Cross access to both great teams. All of us committed to helping you achieve success!
CyberSite.net. Integrity. Professionalism. Creativity. Value. Service.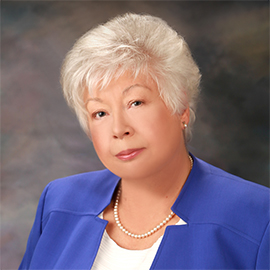 Deborah E. Odell
CEO/Creative Director
Odell Group
CyberSite.net
With over 40 years of experience in the advertising and design industry, Deborah brings her skills and capabilities to a varied clientele. Her professional dedication enabled her to establish the Odell Group creative agency in 1987 that comprises her expertise in creating, producing and managing advertising, design and marketing projects that include print, digital, and web design and development.
I wanted to create a successful advertising and design company that would offer and execute for our clients sustainable, creative ideas and long-term solutions that would not only provide an excellent ROI to our clients' advertising and design dollars spent, but also enrich and engage their respective audiences in impactful, positive, and memorable ways.
Her leadership qualities and great managerial skills helped Deborah develop Odell Group and its sister company, CyberSite.net [launched in 1996] into a full service, one-stop creative agency enjoying an exemplary reputation evidenced by her long-time clients and in the industry.
Presently, Ms Odell is the lead creative director for the agency and works with a talented group of experienced, professional associates that include graphic designers, copywriters, photographers, programmers, production artists, and expert printers who have contributed to our project successes over the years. Our expertise and experience ensures that each phase of a project will go smoothly, and can be down-right fun! The high-quality work and level of service the agency offers to its clients results in an end product that everyone can be happy with and proud of.
When Deb is not busy with current projects or strategic planning of company's activity, she is busy spending time with her extended family; enjoying her rural country home, pets, and gardening; writing; is active in her community; traveling, and taking cooking classes.
(PS — In 1975, Deb graduated from the renowned Art Center/College of Design in Los Angeles, California, with a Bachelor of Arts degree. For a more in-depth look at her professional work history, view her personal PRO Resumé.)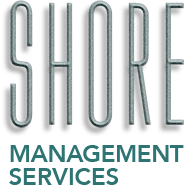 Barbara Shore
Shore Management Services
International Association and Event Management
Established 1974
I've always said, "Deb Odell is good for business." Her design company has helped me and my professional and trade non-profit associations for over 30 years by her creative design, valuable expertise and guidance. Deb not only becomes one of the team, she learns her clients' business inside and out, in order to provide materials and design that are geared for success.
I've always said, "Deb Odell is good for business."
Whether it is an advertisement, a meeting notice, a brochure, directory or a website, she has the knowledge to make it all work perfectly! These days, it is hard to find someone who will be loyal, trustworthy and completely honest, but that's what anyone smart enough to have Deb on their team will get.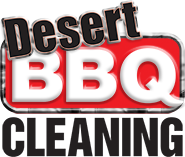 Steve Koffler
President/Founder
Desert BBQ Cleaning
2012 – Present
I've known Deb since 1978, when we provided services to several mutual clients... I had a print production management company and brokered printing and fulfillment services [PPMI - by the way, Deb and her team did my first website back in 1997!], and Deb provided the creative talent, marketing and branding consultation, in-house production and typesetting services, and more. We made a pretty formidable team providing printed collateral, sales, and direct mail materials of all kinds and our clients loved having kind of a "one-stop shop" that met all their print and creative needs at the same time.
Deb and her team are always there for me and always will be,
no matter what I throw at them to accomplish!
But, back to the present. Desert BBQ Cleaning is the third company I've created and owned, the other being Koffler Investment Group [see a few more comments for that company below.]. I unhesitatingly asked Deb to join me to help grow and make DBBQC as successful as the other two endeavors.
Not only did Deb create and design our corporate identity system including a wonderful logo, business cards, and trailer and truck signage, but we also have a great, down to earth, service-oriented website that Deb created and her team produced. We also create and produce monthly responsive html5 email campaigns that we send out via Constant Contact; we do some print advertising in the local newspaper; and, we're constantly working on solidifying the DBBQC brand, enhancing our reputation, and strategizing about new service and product marketing opportunities. Deb and her team are always there for me and always will be, no matter what I throw at them to accomplish!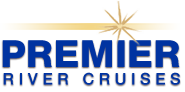 Rick Kaplan
President/Founder
Premier River Cruises
2010 - Present

President/Founder
WeCan Partners
2004-2010

MyTravel Company
(Travel Services International)
Executive VP Marketing
2000-2004

President/Founder
CruiseMasters
1974-2000

Co-Owner
Martin's Travel
1974-1994
I was going to write separate compliments about Deb and her agency for all of my businesses over the last 30+ years, but that would be way too much work. So, thought I'd just wrap it all together and save time [And anyway, separate testimonials would have quickly become redundant.].
Over the years, Deb has been and still is right in the thick of our operation, becoming an integral part in each of our respective companies' sales and marketing teams.
Met Deb through a mutual business associate in 1986, and we hit it off immediately. I had started CruiseMasters a few years earlier, and we were starting to make a real go of it. But, I realized I was still missing one thing: Help. Help with strategizing, creative concept and design, production, marketing, branding, project management, and - well, you name it - a whole lot of different types of "things" - to help take CM, a cruise-only travel agency, to new levels of growth, market share, profitability, and more. After finishing the first couple of small projects with Deb, realized I had found what I needed: Deb and her creative agency!
In the late 80s to the mid 90s, everything we did was in print - co-op marketing plans which included direct mail, print ads in newspapers across the U.S., national travel trade and consumer magazines, postcards, flyers, corporate identity and branding, a myriad of other marketing and sales support materials not only for our consumer clients but, also for our travel & hospitality partners.
Over the years, Deb has been and still is right in the thick of our operation, and has become an integral part of each of our respective companies' sales and marketing teams. Her agency team members are no less dedicated than she; they are all extremely professional, very talented, customer-service oriented, and as individuals all have many years in various aspects of the advertising, marketing, high-tech world of the internet, programming and digital marketing, and printing and specialty manufacturing industries.
Needless to say, from the late 90s to present day, we have also added various branded websites and their respective digital advertising and marketing components to our marketing, advertising and branding mix which, very importantly, still includes printed collateral, trade and consumer ads, and more. Deb never missed a step in the transition from traditional media platforms to electronic and internet platforms — always contributing viable ideas, creative concepts, and presenting a variety of solutions to every marketing need we had — and then taking each project to the finish line on time and within our tight co-op budgets.
Past time to wrap up this growing monologue... Whether it was creating a cartoon character for CruiseMasters [my favorite 'Cap'n Cruise'!] to a world class dynamic website such as PremierRiverCruises.com — Deb and her team members have delivered time and time again for CM, then myTravel Co., then WeCan Partners, and now Premier, helping all of these companies grow, help them become very successful and profitable, help us to increase and retain market share, and so much more.
I cannot begin to tell anyone who might read this, how important and how meaningful Deb's capabilities, talent, and support as a business associate and as the friend she has become, have meant to me for over 30 years. I can only say that I hope it continues for a long, long time.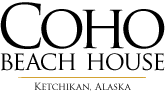 Coho Investments
The Hooks & Odells
Coho Beach House
2007-2017
Yeah, Deb is my Sister, but my wife Maura and our partners Katy and Dan Hooks, are [without a doubt] sure that if it hadn't been for Deb's help creating and building our modest website - cohobeachhouse.com - that our Alaska vacation rental business would not have been as successful as it has been over the last 10 years. Our vacation house guests always complimented us on having a website that truly portrayed what Coho was all about and what they could expect — it helped them quickly choose the Coho as their Alaska vacation destination and easily make a reservation (Thanks to Deb, we now also understand the need to make quick sales conversions!).
As a family, we never really knew exactly what Deb did for a living. Now we know [sorta].
We never knew exactly what Deb did for a living, until she demonstrated to us what her creative agency provides: web design and development, her programmers did a mySQL database with a php-based [still don't know what that means] reservation form and a coho photo gallery, provided cloud site hosting services, plus a few marketing ideas were thrown in along the way — and we garnered the wonderful results. Our Coho Beach House is now a long-term rental, but we'll never forget how Deb and her team [especially lead programmer Bill Phillips] helped us out. — Joe Odell

Mike Shulem
President/CEO
Data+Imagination, Inc.
Software Products
My company, Data+, created software products with attendant service programs for use by people running for every type of legislative office at the state and federal level, and constituent management software for incumbents to use to help manage their constituencies, again at the state and federal level. It was not an easy business to learn as it also involved a political side, but Deb was so good at just leaping in (She was referred to us in 1985.), taking the business and its software down to its core marketable essence, and helping us zero in on creating everything from marketing and sales materials, to print advertising and direct mail pieces, even trade show displays. Then she and her team produced everything in-house and worked with a mutual friend of ours to get everything printed and distributed.
The bottom line is: whatever project I had, she would make it creatively "blossom out" to my amazement! You did some great stuff for us, Deb, keep it up.
Deb took every project, big and small, from start to finish and managed them in conjunction with our CFO, Jeff Shulem, with dedication, attention to detail, working with us on very small budgets, and somehow met every deadline for printed materials and tight traditional and internet media deadlines.
One of the sad parts about deciding to retire and close the business in 2007, was not being able to work with Deb and her crew any longer. The bottom line is: whatever project I had, Deb would make it creatively "blossom out" to my amazement! You did some great stuff for us, Deb, keep it up.

Ziza!
President
Beverly Hills Beauty Factory
Chic & Cheap Antique Market
Baby Boom Boom
I'm a true entrepreneur... I'm always looking for the next adventure, the newest trends to market... beauty care products, antiques, baby and toddler designer clothing line - you name it. But, I needed help with design concepts, the creative, the marketing plans, strategizing with me to find the best paths to take, get all the materials designed, produced, printed, distributed and on and on... I needed someone who could bring my ideas to real life!
I don't know what I would have done if I hadn't been lucky enough to find Deb and her agency thru a business associate's referral! She stepped right in, helped me get marketing organized and we started creating our various brand logos, marketing collateral and sales brochures, product packaging, direct mail campaigns, even down to doing nitty-gritty classified ads in the L.A. Times and signage, shelf talkers, and price tags for our retail stores.
Deb quickly became an integral member of my team and everything she and her superlative agency team created and produced helped ensure us an open road to success.
I recommend Deb and her agency to anyone who needs someone who can learn their business inside out, bring in projects on-time and on budget, put together project plans and manage them for you, and helps you bring home immediate results that turn into long-term success. Who wouldn't want that?
30+ Years of Wonderful Clients
Some of our wonderful present and past clients. Each one took our word for it that we could help them grow, prosper, and succeed, and for that confidence and relationship we are eternally grateful. We remember them all and proudly display many of them on this page.
It's all about what we can do for you.
You have passion, enthusiasm, goals, and need the best. We have the ideas, strategies, and solutions perfect for you.
Have a project that you'd like to discuss? Click the button below to tell us a bit about it.
Let's create something great together.
get a quote